From brakes that don't seem to be working the way they should be to a malfunctioning landing gear, having a trailer repair shop that you can trust in Jamestown, ND, to correct these issues is important to your ongoing business activities. Our team at Johnson Trailer Sales has been helping truckers and trucking companies for more than 50 years with all manner of trailer repair and trailer service. We can provide regular trailer maintenance for your fleet as well as emergency trailer parts and service. Call us today to learn more and put our team to work on your trailers.
Trailer Parts in Jamestown
It happens often, and sometimes you don't even notice until much later. Parts can break off, fall off, or otherwise go missing, at least the smaller parts. It might make sense to get a few extra pieces to have in your cab should these small parts like to go missing. Other parts are larger and can break, necessitating replacements. In all of these cases, we have a large inventory of both used and new parts for your trailers at Jamestown, ND. Call us at Johnson Trailer Sales to learn more and schedule your maintenance today.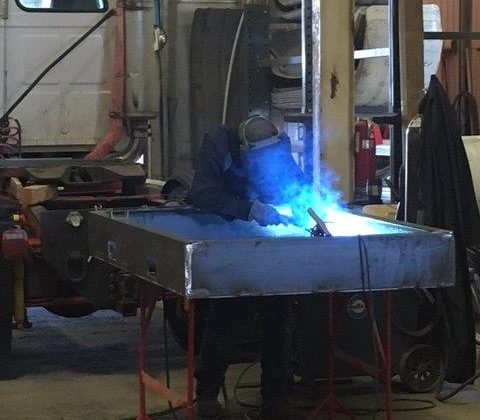 Trailer Repair Shop for Jamestown
Our trailer repair shop is a full-service repair shop that can handle any issue that you may have. Whether it's tracking down an electrical gremlin in your wiring, replacing an axle, or even as large as frame straightening from an accident, we have the tools and talent to fix your trailer and get it road-worthy again.
We also offer regular maintenance plans for your trailers to ensure that any issues are caught before they turn into large problems. It is much easier to make a repair while you are in for maintenance than it is to deal with a broken trailer on the side of the road, needing to be hauled in for repairs.
Proudly Serving Jamestown, North Dakota
In 1871, a Northern Pacific Railroad work crew set up camp where the railroad would cross the James River, adding another section to the new northern transcontinental line. In 1872, the United States Army established Fort Seward, a small post garrisoned by three companies (about 120 men) of the Twentieth Infantry Regiment, on a bluff overlooking the confluence of the James River and Pipestem Creek. Jamestown was founded in 1872 and is home to the University of Jamestown.