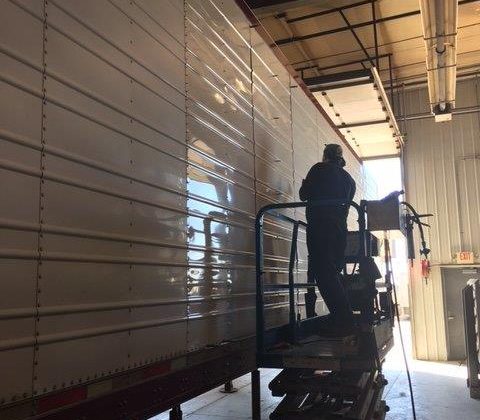 When your trailer is down, you aren't making any money. When you need trailer repair or trailer service in Dickinson, ND then you need to make the call to Johnson Trailer Sales. Our trailer repair shop is a full-service facility that can handle routine maintenance as well as full-on repair and replacement including welding and fabrication if needed. We also have a range of trailer parts. Whether you have a trailer in need of repairs or just want to have a once-over done to ensure everything is working as it should contact our team today.
Trailer Repair in Dickinson, ND
We know how important a working trailer is to the operation of your business. It is important to keep your trailer operational, which is why we recommend regular maintenance work and tune-ups for your trailers. This will head off larger expenses down the road as well as unexpected breakdowns that always seem to happen at the worst possible times. Whether it is from an accident, a part failure, or other issues, we can also do large repairs when needed. Frame straightening, axle alignment and replacement, kingpin replacement, insurance work, and other repairs can all be done at our trailer repair shop as well. We have a full-service shop with experienced technicians who are ready to get your trailer back up and on the road.
Trailer Parts for Dickinson, North Dakota Trailers
We maintain a large selection of new trailer parts for a variety of different trailer designs. Livestock trailers have components that are unique to them and won't work for hopper trailers and so on. Trailers get used hard and it is important to keep them in working order. Whether you are just passing through Dickinson and need some repairs or your headquarters is here and you want regular maintenance, give our team at Johnson Trailer Sales a call. We'll work to get you back on the road in no time.
Since the North Dakota oil boom, Dickinson has become one of the fastest-growing cities in the United States. Dickinson was founded in 1881. Dickinson was named for its founder, W. S. Dickinson, a native of Malone, New York. The former Northern Pacific Railway line now owned by Burlington Northern Santa Fe Railway provides only freight service to Dickinson.