Trailer Dealers, Trailer Sales & Service, Parts and More In Fargo and Bismarck, ND, Serving Grand Forks, Williston, Minot, ND, and All Surrounding Areas and States
About Johnsen Trailer Sales, Inc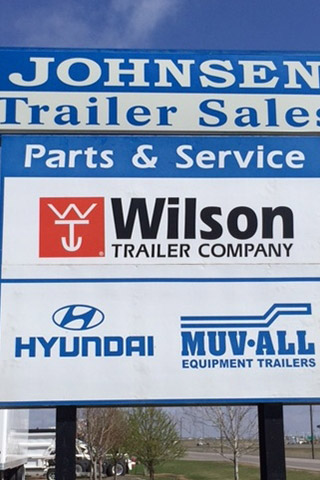 When you have been in business for a long time, the longevity says a lot about the way that you have served your customers along the way. Johnsen Trailer Sales, Inc. was founded by Richard Johnsen Sr. in 1959 in Bismarck, North Dakota. Here we are, more than half a century later, and the company that he founded is still going strong in the very same city. In fact, we are still occupying the Industrial Drive location that we relocated to in 1972.
We have maintained the local reputation that he established decades ago, and we have expanded it throughout the state and throughout the region as a whole. In addition to our location in Bismarck, we also have a location in Fargo. Looking beyond North Dakota, we serve customers in Minnesota, Wyoming, South Dakota, Minnesota, and even Canada. Since we have such a vast inventory of semi-trailers and semi-trailer parts, people know that we will have what they need, so our reach continues to grow.
A family can carry on a legacy through the operation of a local business, and we are doing just that. Johnsen Trailer Sales is still a family-owned and operated business, and this direct pride of ownership comes across when you do business with our company. We have built our reputation on customer satisfaction, and we take our commitment to our customers very seriously.
When doing business in today's world, we are all forced to deal with a lot of impersonal, corporate entities. You may talk to someone sitting thousands of miles from your home even in another country. Things are different when you work with a dedicated, family-owned company. Johnsen Trailer Sales is a modern, family run business with old school values, and we sincerely appreciate each and every one of our customers.
Bismarck Location
Richard M. Johnsen, Jr. (10/3/44 to 11/25/16) – President
Richard M. Johnsen, Jr. – (son of founder, Richard Sr.) After graduating from UND, Dick was drafted and served in Vietnam as Staff Sargent. Upon returning home from the war, Dick joined his father's business in 1969 as a salesman to rekindle the struggling company. He served as CEO/President until his death on November 25, 2016.
Roger C. Johnsen – Vice President
Roger C. Johnsen – (son of founder, Richard Sr.) In 1973, Roger joined forces as part owner to build a strong and successful company and he served as Vice President until he retired in 2014.
The next generation of Johnsens are running the company:
Todd Johnsen, Officer/Sales

Travis Johnsen, Officer/Sales

Todd Johnsen and Travis Johnsen – Both Todd and Travis, Roger's sons, were born and raised in Bismarck and have been working at Johnsen's since they were young boys helping on Saturdays with odd jobs such as sweeping floors, picking weeds, and whatever else needed to be done around the shop. As they got older those Saturday morning jobs progressed into summertime employment and after school hours doing anything from washing wrecked livestock trailers, working on trailers doing brake jobs and welding to helping rebuild wrecked livestock trailers. Todd started full-time in 1996 and spent 18 years in the parts dept as the Part Manager before moving over to trailer sales in 2014. Travis began his trailer sales career in July of 2004 in Fargo after many years traveling throughout the United States with outside sales jobs. He moved back to Bismarck in the spring of 2012 to join the sales team there. Currently, they have 34 years of sales experience between them.
"As time passed I knew I wanted to come back and work for the family business. I started working for Johnsen Trailer Sales full-time in 2004 at the Fargo location with my cousin, Rich Johnsen. Rich and I worked together for eight years developing a new customer base and serving our existing customer base that our dads' had developed over the many years. When you work for your family business you find yourself working in all departments. You might find me behind the parts counter, under a trailer, or behind the steering wheel of my truck calling on our customers. I am very grateful for the business that Dick and Roger have built over the years. I look forward to serving our many customers and building new relationships over the coming years."
Fargo Location
Rich Johnsen, Officer/Sales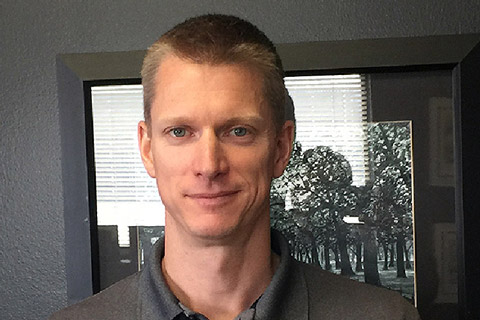 Rich Johnsen – son of Dick Johnsen. Rich stated that he's been working at Johnsen Trailer Sales "since I could push a broom". He too started out sweeping floors, pressure washing dirty livestock trailers, picking rock in the yard, and anything else that needed to be done in the shop that no one else wanted to do. After graduating UND in 1999 he moved to Minneapolis and then Denver to work in sales. In 2003 he moved to Fargo to join the sales team and soon became the General Sales Manager. Rich has over 18 years in sales.
Dave Pace, Sales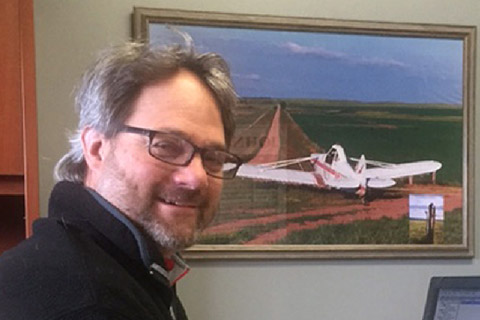 Dave started in April 2012 and has 11 years of trailer sales experience.
Johnsen Trailer Sales, Inc. – A Pictorial History…