One of the big categories that we see from Watford City, ND, in terms of trailer repair is insurance claims. This could be realigning trailer doors along with some custom fabrication to ensure the trailer is up to DOT specs doing trailer frame straightening and more. At Johnsen Trailer Sales we can handle any sort of trailer repairs or trailer service that you may have in nearby Bismarck, ND.
Our job is to keep your trailer and fleet out on the road, so contact us today to learn more and schedule your time in our trailer repair shop.
Trailer Repair and Service near Watford City, ND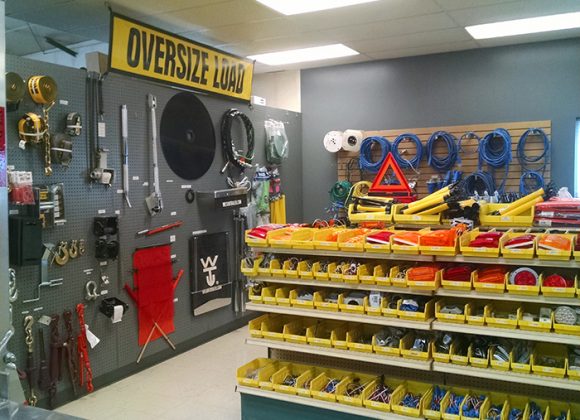 Because we have worked with trucking companies, construction companies, farmers, ranchers, and many other organizations and individuals, we've seen it all and done it all in our 50+ year history. Our trailer services can include basic maintenance and cleaning that will help to keep your trailers in good working order, and can insure that any potential issues are caught early so you can address them before they cause big problems.
If your trailer does end up needing some repairs, our team is ready to make those repairs happen. Grain hopper doors not working right? Is the floor in your livestock trailer looking bad and needs replacing? Maybe the kingpin of your trailer needs to be replaced after it was involved in an accident. No matter the repair needs we have the talent and equipment to get the job done.
Trailer Service near Watford City, North Dakota
Your business is hauling, not fixing. That's why when you need trailer service or trailer repair in and around Watford City, ND, you should call our service department at Johnsen Trailer Sales of Bismarck, ND. Don't let that investment in your trailers be stopped by some needed repairs or annual service. Let our team keep your Watford City, North Dakota business rolling along with trailer service and trailer repairs. From smaller trailers for regional use to larger triple-axle trailers that travel the country, we handle them all.
Contact our team at Johnsen Trailer Sales today to learn more.
In 1913, a few prospective businessmen located on the townsite of the future Watford City in anticipation of the arrival of the first Great Northern Railroad train. The Northern Land and Townsite Company, a division of the Great Northern, platted the town and sold lots in June 1914. In 1940, Watford City won a hotly contested campaign for the county seat, defeating Alexander and Arnegard and taking the prize from Schafer.