Keeping your various trailers in top working order means that you will need to have access to the right trailer parts. Farmers, truckers, and other businesses around Dickinson, ND rely on Johnsen Trailer Sales for all of their trailer parts needs. Whether it's load securement options to updating the equipment with powered options and even getting delivery of parts from our team, we've been helping to keep trucks and trailers on the road with the right trailer parts for more than 50 years.
Contact us today and let us know how we can help get you the trailer parts you need.
New and Used Trailer Parts in Dickinson, ND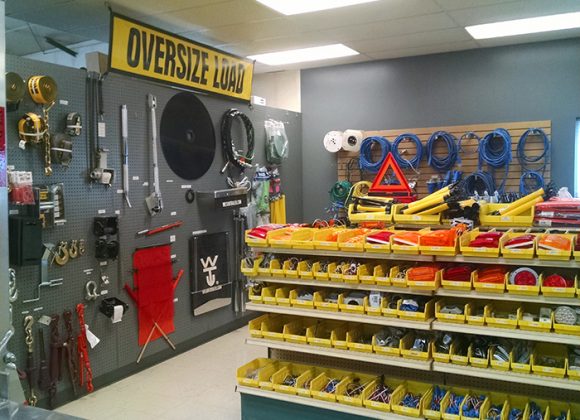 When trailer parts are on your mind, one of the first questions you may ask is if there are any used parts that can be had for your trailer. In some cases, used trailer parts are perfect for what you need, which helps to keep your costs down with replacement parts for your trailer. These could include light covers, cables, and other pieces that aren't "crucial" pieces.
In other cases, you don't want to take a chance with a used part, so you want brand-new trailer parts.
Safety and security parts are some items that you may want to go with new versus used because you don't want to have these parts fail at the wrong time.
Trailer Service Shop for Trailer Parts near Dickinson, North Dakota
While we have a large parts inventory, and we can even deliver parts to you if you need them, we also feature a great trailer service shop. You need your trailers to work, and when they don't you don't have time to spend fixing issues with them. Our trailer service shop is the answer to these needs, and we can give you the option of fixing issues with used trailer parts or new trailer parts. No matter what your needs are in Dickinson, North Dakota, the team at Johnsen Trailer Sales is ready to get you back up to speed.
Contact us today to learn more.
As is the case with most North Dakota towns, the original town site was developed as a "T-Town." This term describes the standard layout of communities whose settlements hinged on the coming of the railroad and is marked by the T shape formed by the intersection of two primary streets—usually the location of the depot. Frame shacks rose on the prairie surrounding the railroad tracks during the ensuing months. The first private building, a saloon, was made of lumber with a canvas top.