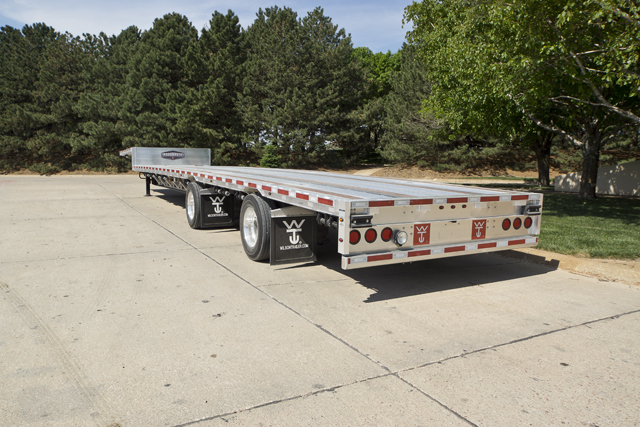 Picture this: You have a trucking company and you receive an inquiry about moving a large piece of agricultural equipment near Watford City, ND. What you don't have is a flatbed trailer that can handle that item. Perhaps you already have a trailer, such as a livestock trailer, hopper bottom trailer, or fuel tank trailer, but its condition is quickly deteriorating and it's time to replace your equipment in the most cost-efficient way possible. The best thing you can do is to call Johnsen Trailer Sales and work with our team to find used trailers that can handle your job.
It could be flatbed trailers to haul agricultural equipment, heavy construction equipment, construction materials, or other items, or it could be a grain trailer so that you can bring the harvest from the farm to the storage silos. Whatever your used trailer needs are, we can help you find what you need using our extensive network of contacts. Reach out to our team today and put our decades of experience to work for you.
Used Trailer Sales for Watford City
Often when you go to purchase a new trailer, unless you are lucky you will have to get in line and wait for that new trailer to be delivered. This could be from a week or so to more than a couple of months, and unless you already have additional trailers that you can call upon, this won't work when you need a trailer now for a job that you have. The only way to get that project going is to work with us on used trailer sales.
Even if your used trailer needs a few things attended to, it will still be cheaper than a brand-new trailer, and will still serve you for many years. Often, working with our used trailer sales is the right answer as trailers can last for many thousands of miles before they need major overhauling. They can also save you money compared to purchasing brand-new trailers.
New and Used Trailer Sales near Watford City, North Dakota
Having the right trailer is important in the transportation industry. From hauling grain or gravel to moving livestock or construction materials, used trailers can help keep your fleet moving in Watford City, North Dakota. Reach out to our team of used trailer sales experts and we will tap our network to find you the used trailer that you are looking for. Look to Johnsen Trailer Sales for all of your used trailer needs as well as accessories and more throughout North Dakota.
Flatbed trailers, hopper trailers, reefer trailers, and more are just a phone call away. The Northern Land and Townsite Company, a division of the Great Northern, platted the town and sold lots in June 1914. Watford was incorporated in June 1915 and was named by Vaughan G. Morris (1879–1940) for his hometown of Watford, Ontario. Contact our sales team today about your needs and we'll work to find you the right used trailers.