5 Important Tips on Choosing Used Trailers
When buying used trailers, it's important to consider various factors to ensure you make a smart and informed purchase. Johnsen Trailer Sales offers trailer sales and used trailer sales in Jamestown, Grand Forks, Minot, Williston, Dickinson, and Watford City.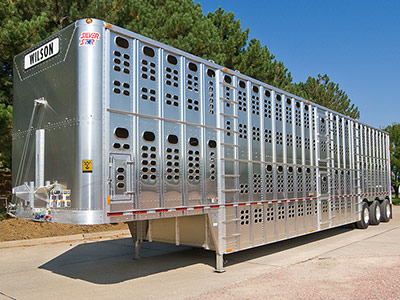 Here are five tips to help you when buying a used trailer:
Determine your needs: Before you start shopping, clearly define your requirements. Consider the type of trailer you need, such as a utility trailer, enclosed trailer, or horse trailer. Determine the size, weight capacity, and specific features you require. This will help you narrow down your options and find a trailer that meets your needs.
Inspect the trailer thoroughly: When examining a used trailer, conduct a detailed inspection to identify any potential issues. Look for signs of wear and tear, such as rust, dents, or corrosion. Check the trailer's frame, flooring, axles, suspension, tires, and lights. Ensure that all the essential components are in good working condition. If you lack expertise, consider bringing along a knowledgeable friend or hiring a professional inspector.
Check the trailer's history: Obtain the trailer's history report if possible. This can help you learn about any accidents, damages, or major repairs the trailer may have undergone. Check for proper registration and verify if there are any outstanding liens or legal issues associated with the trailer.
Test drive the trailer: If possible, take the trailer for a test drive. This will allow you to assess its towing performance and handling. Pay attention to how it tracks behind your vehicle and if there are any unusual noises or vibrations. Test the trailer's braking system to ensure it's functioning properly.
Negotiate and verify paperwork: When you're satisfied with the trailer's condition, negotiate the price with the seller. Research the fair market value of similar trailers to have a baseline for negotiation. Once you agree on a price, make sure to get all the necessary paperwork, including the title, bill of sale, and any maintenance records. Verify that the seller has legal ownership of the trailer and that the paperwork is properly filled out.
Remember, it's essential to take your time, do your research, and exercise caution when buying a used trailer. Being thorough and diligent in your evaluation process will increase the likelihood of finding a reliable and suitable trailer for your needs. Please call us.