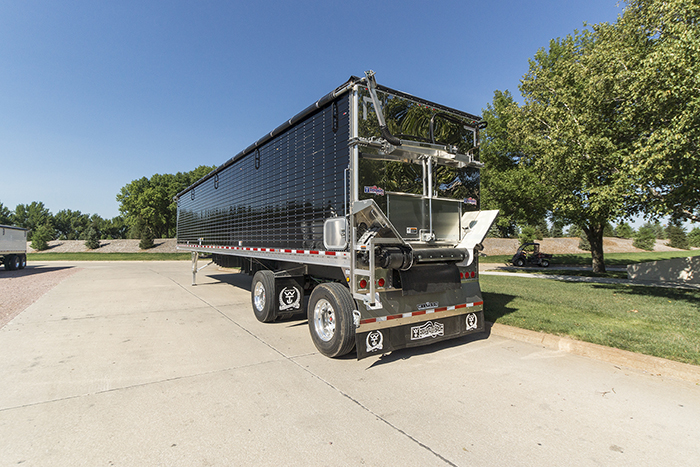 Outfitting your transportation fleet in Dickinson, ND can be a challenge, both economically as well as just finding the right trailers for the jobs you have. In many cases used trailers are the answer to your fleet issues and our team at Johnsen Trailer Sales can help you find the right used trailers. Or you might be looking to upgrade some of the trailers in your fleet to be more reliable, but you don't have the money to lay out for a brand-new trailer. Our used trailer sales team works with a lot of different partners and can help you bring your trailer fleet up to your desired level. Contact us today to learn more about all of the used trailers available across North Dakota for your needs.
Used Trailer Sales for Dickinson
When you are in the market for a used trailer, it is important that you consider the right things so that you get the right trailer for your needs. You will need to be sure of the kind of freight that you will be hauling, as that will dictate the kind of used trailer that you are seeking. You will also want to keep in mind the distances that you will be traveling with the trailer, as well as the kind of terrain that you will be driving on.
It is always a good idea to have some sort of budget in mind. It can be very easy to blow past what you originally intended to spend on a used trailer. Different trailer types can come in different sizes, so you should know what size trailer you need for what you intend to use it for. Knowing what you need for the floor materials can also be an important factor for some of the used trailers that you will find.
Used Trailers near Dickinson, North Dakota
There are many used trailers available, but you may not trust the entity or person that is selling the trailer. When you work with our team of experienced used trailer sales at Johnsen Trailer Sales you know that you are working with a team that has put their customers first for more than 60 years. From finding you the right flatbed trailer to that extra grain trailer for the farm or livestock trailer for your growing herd in Dickinson, North Dakota, we are ready to help you get the right used trailer for your needs.
When you are ready to invest in a used belt trailer, hopper trailer, or other style of trailer, make the call to our team. Since the North Dakota oil boom, the city has become one of the fastest-growing cities in the United States. As Dickinson is also the gateway to the great American West, Medora, and Theodore Roosevelt National Park, it has also been branded by its modern nickname: "The Western Edge". We'll take your trailer needs and work our network to find you the right used trailers.