Do you have certain products or belongings that need to be transported? Are you looking for trailer dealers offering their new or used trailer sales for a variety of purposes? Why don't you browse through our inventory at Johnsen Trailer Sales, Inc. Since our inception in 1959, we have been selling, servicing, maintaining semi-trailers in the regions of Minot, Grand Forks, Williston, Bismarck, ND, Fargo, ND. Over the years, we have been able to make quite a name for ourselves in the trucking industry due to our reach and our long-term standing relationships with some of the leading manufacturers and Factory authorized dealers. We have a team of mechanics who are quite experienced, knowledgeable and have the technical know-how to provide preventative maintenance and repair services.
Below we have mentioned the top 2 common types of trailers available for sale with us. Take a look.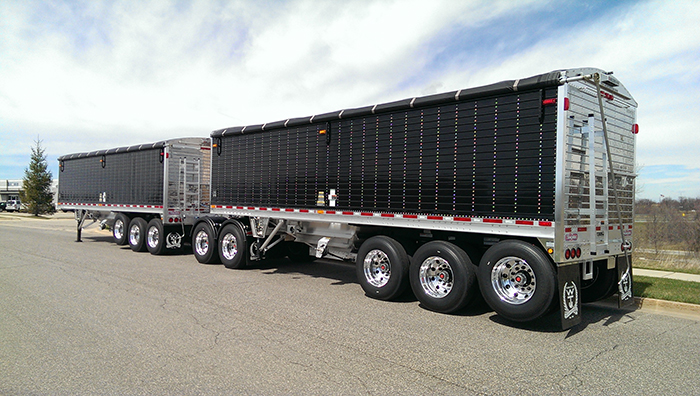 Livestock Trailer
Not all types of livestock trailers are designed to transport all kinds of animals. Depending on the type of livestock that you would be transporting, your trailer needs to be set up accordingly with adequate animal safety requirements. At Johnson Trailer Sales, we understand your needs and provide you with new or used cattle trailers or any other kind of animal trailers that might be needed by you.
Hopper/Grain Trailers
In hopper bottom trailers there are quite a few factors to be kept in mind while you purchase them. These trailers can be expensive as they come equipped with sidewall windows and various modern safety features. It is easier to check the load as these trailers are being filled and once fully loaded, the tarps must be put over the top of the trailer to keep the products in place while transporting.
So, if you're looking for a trailer of a particular kind, you can give us a call at 800- 472- 2649.