Every trailer, like your car, has a maintenance schedule that you must follow for it to function properly. However, if you are unable to tune down your trailer's service manual, you should service your trailer at least once every six months. That way, if you don't keep up with the provider schedules in your trailer service, you'll be in big trouble in no time.
Let us look below some of the things that you need to look at when looking for trailer service:
Service Excellence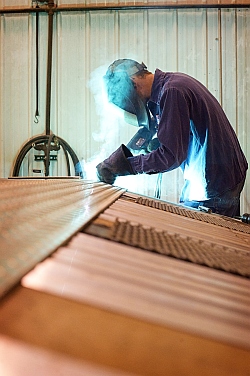 One of the first things you should think about is the quality of service the vehicle restoration shop can supply. It may be difficult to gain a clear picture of what to expect in terms of the service's overall quality and consistency, but you can start by asking informative questions about the company's methods and procedures.
Capabilities in general
When looking for the best heavy truck repair shop, it's vital to start your search with options that can cater to your particular requirements.
Price
When you evaluate your company's budget and how those repair and upkeep costs will fit into it, you may be tempted to go with the most cost-effective alternative. This can frequently lead to situations where you work with an inexperienced truck repair company, resulting in more fees and lost time.
Johnsen Trailer Sales, Inc. is a complete service provider. We sell semi-trailers to meet the needs of trucking firms, contractors, farmers, ranchers, and transportation companies, and we work with the industry's leading manufacturers. So, similar to our sales department, we have a top-notch service department that is known for providing you with assistance whenever you need it. Contact our team if you are interested to try our service if you are based in Jamestown, Dickinson, Watford City, Minot, Williston, and Grand Forks areas.