Do you need a trailer for your business? Many people use a trailer for advertising for their brand. But you need to make sure that you maintain the trailer as well. Since it is constantly exposed to wear and tear, it is more likely to show signs of damage. It is better if you can get in touch with a trailer service to keep it in a good condition so that it lasts for a long time. We, at Johnson Trailer Sales, can be the right choice for you. We are one of the most established and reliable companies which have been in this business for more than 50 years now. We bring you a wide variety of services, starting from the sale of new and used trailers to even repair and maintenance services. We are known for our highly dedicated, knowledgeable, and expert staff who can provide you with all kinds of services you need when it comes to trailers. So, if you belong to areas such as Grand Forks, Williston, Minot, Fargo, ND, or Bismarck, ND, then you can opt for us.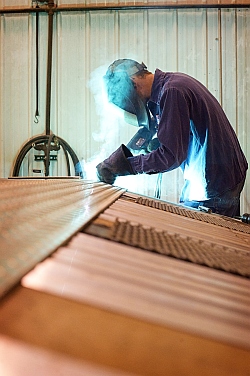 Here, we have put together a few things to know about your trailer service before hiring. Take a look.
You must make sure that the professionals of the trailer service are knowledgeable enough to provide you with the service you need. You should carry out a proper investigation of their background to understand if they are capable enough of providing you with the services you require. The level of expertise you will be getting with that depends on the quality of the professionals hired by the company.
You cannot trust a company until and unless you know about the reputation they have in the market. That is why you must inquire about the sort of reviews and ratings the company has been getting from their clients. You will also get an idea of the kind of services you can expect from them when you know about the sort of standing they have in the market.
So, if you are interested in choosing us, contact us today.