Are you looking for trailer dealers? If you are looking for agencies offering new or used, refurbished trailers for sale, you can come to us at Johnsen Trailer Sales, Inc. Founded in 1959, we have been a reputable company when it comes to different kinds of trailer service in the regions of North Dakota. Being in this business for a long, we have gained the trust of our customers by not only meeting their expectations but also surpassing them every time they come to us with their problems. It is because of our reputation that we have been able to survive in this line of business for so many years. We are a family-owned and operated company who take our work very seriously and are very proud to stamp our names on the products as we provide high quality, state of art, industry-tested, and guaranteed products to the customers of Bismarck, ND, Fargo, ND, Grand Forks, Minot, and Williston.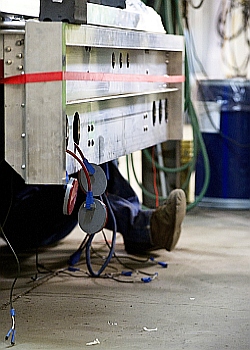 Below we have mentioned a few common services offered by Johnsen Trailer Sales, Inc. Take a look.
Livestock trailer for sales
Trailers art is designed to transport all kinds of animals, hence it is important to pay importance to its design considering livestock is being taken. The trailer needs to be set up in such a way that they can handle the animals safely. If you are transporting stairs, they will need more space than the small hogs.
Hopper bottom trailer for sales
While considering a hopper bottom trailer for sale, one needs to understand the contemporary safety features you want to be included in your trailer. Though some trailers come with well-equipped sidewall windows, you can put include them in your trailer but that might raise the cost of the vehicle.
So, if you are looking for a professional trailer shop for repair and maintenance services, you can get in touch with us at 800-472-2649.