Your business is hauling, not fixing. That's why when you need trailer service or trailer repair in and around Dickinson, ND, you should call our service department at Johnsen Trailer Sales. Not only do we sell a variety of trailers, but we have a team dedicated to repairing and servicing the wide range of trailers out on the road.
Don't let that investment in your trailers be stopped by some needed repairs or annual service. Contact us today to schedule your trailer service with our experienced team.
Trailer Repair and Service in Dickinson, ND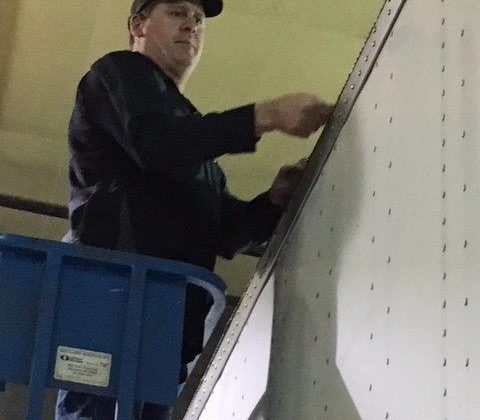 Dirt, dings, and full-on accidents happen no matter how careful we are. This is why our trailer service and trailer repair facilities exist to get you back on the road. We have handled large projects such as trailer frame straightening, full axle replacements, landing gear replacements, and more. Our team can also handle the more routine services including federal and state DOT inspections, minor brake adjustments, wiring issues, and more.
Trailer repairs are not your business, but it is ours, and we have been providing trailer repairs for more than 50 years to contractors, trucking companies, farmers, ranchers, and many others. We can even do custom fabricating and welding if you are in need of some special attributes for your trailers.
Trailer Repair Shop for Trailer Service near Dickinson, North Dakota
From smaller single-axle trailers and flatbeds to larger triple-axle trailers and multi-trailer setups, we've had experience with them all. Your trailer isn't helping your business grow when it is sitting in the lot. Bring that trailer in for repairs or service and let us help your Dickinson, North Dakota business get back to doing what you do best. Johnsen Trailer Sales continues to be a family-owned company that puts its customer first and has done so for more than 50 years while seeing the dramatic changes in the trucking industry first-hand.
Contact us today to get your fleet in for trailer service or repairs.
With six full dinosaur skeletons, life-like replicas showing what some of the dinosaurs may have looked like, plus hundreds of fossils and minerals, and lots of hands-on activities for kids, the Badlands Dinosaur Museum is one of the top things to do in Dickinson, ND. The Prairie Outpost Park is home to several restored, historical buildings dating back to the late 1800s. Among the buildings are a farmhouse, church, train station, newspaper, and a one-room schoolhouse.