For individuals and businesses in need of transportation solutions, trailer sales can provide a variety of options. You can find the right trailer for your needs and budget by conducting research and carefully weighing your options. The purchase and sale of trailers are referred to as trailer sales. Trailers come in a variety of sizes and configurations and are used to transport vehicles, equipment, and goods. There are many different kinds of trailers on the market, such as utility trailers, cargo trailers, horse trailers, flatbed trailers, and so on.
Let us look at the types of trailer sales that we provide:
Hopper / Grain Trailers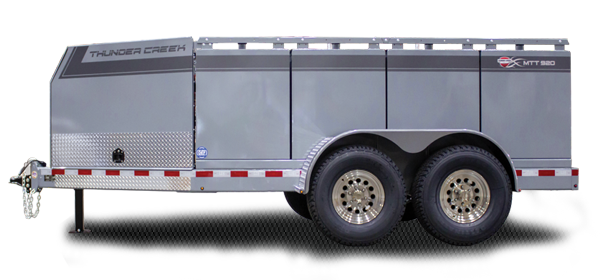 A Hopper/ Grain trailer is a trailer pulled by a semi-farm vehicle and used to pull mass ware items, like grain. These trailers are to ship farming items as well as whatever other ware that can be pulled in mass and stacked and dumped through the trailer.
Livestock Trailers
Livestock trailers are aluminum or steel units used to ship cows, pigs, sheep, and other domesticated animals. Some have underlying inclines and others have water-driven bringing down frameworks for stacking and dumping creatures.
Flatbed Trailers
It is chiefly utilized for moving weighty, curiously large, wide, and indelicate products like apparatus, building supplies, or hardware.
Belt Trailers
A belt trailer or self-dumping belt trailer is a semi-trailer that utilizes either a chain and fold get-together or a ceaseless belt that runs the long way on the lower part of the trailer. The belt is dashed to bars that thusly bolt to a chain that runs the length of the trailer.
At Johnsen Trailer Sales, we sell semi-trailers that will fulfill the necessities of shipping organizations, project workers, ranchers, farmers, and transportation organizations, and we work with the main producers in the business. So, call us if you are from Jamestown, Grand Forks, Dickinson, Williston, Watford City, and Minot areas.