For higher car restoration and non-stop services, scheduling a trailer repair shop at regular intervals is critical. Because they transport heavier masses regularly, the mechanical components of trailers should be subjected to a great deal of stress. As a result, checking out the trailer repair shop at each carrier interval is always a good idea. At Johnsen Trailer Sales, we've been selling, servicing, and maintaining semi-trailers in the area, and our skills have evolved in tandem with the business. Because our company is still family-owned and operated, we take great pride in the work we produce because it bears our name. Our top-notch mechanics are always standing by to provide preventative maintenance and repairs, and we're prepared to respond to emergency scenarios in addition to our semi-trailer sales abilities.
Let us see below the factors that you need to watch out for when looking for a trailer repair shop: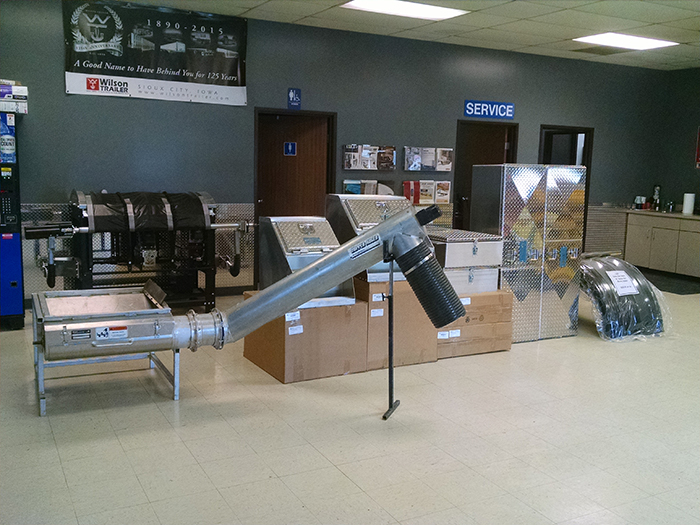 Schedule Maintenance
It's always a good idea for auto owners to schedule a monthly check-up for their vehicles. This is an excellent activity since it ensures that the automobiles are in good working order and can perform to their full potential.
Establish a Budget
Budget plays an important role in every aspect of our life, and picking a trailer restoration carrier is no exception. Once the car owners have decided on a budget, they may start comparing pricing for various services and determine how much money they'll need to do the work.
Choose the Best Auto Repair Shop
If you want to receive the best trailer restoration in your area, it's always a good idea to seek assistance from professionals. This would ensure that automobile owners have access to high-quality car repair services.
We are based in Fargo and Bismarck, ND, and proudly serve the Grand Forks, Williston, and Minot areas. So, hurry and give us a call, and our staff will respond to your questions and guide you to the right solutions.