If you own a trailer, you would know that with regular usage, over the years, it is quite natural for parts of your trailer to break down. With just a little repairing service, your trailer will be back to normal. Johnsen Trailer Sales, Inc. is a full-service company that has created quite a name for itself as a trailer repair shop. Apart from repair services, we also sell trailers and meet the needs of various trucking companies, farmers, and contractors. For the people of Bismarck, ND, Fargo, ND, Grand Forks, Minot, and Williston, we have our experts always standing by you to assist you in every possible way and whenever you need it. our customers trust our services as we prioritize emergency services over other jobs and hence with us, when you make an investment in our services and products, we make sure you will never regret it.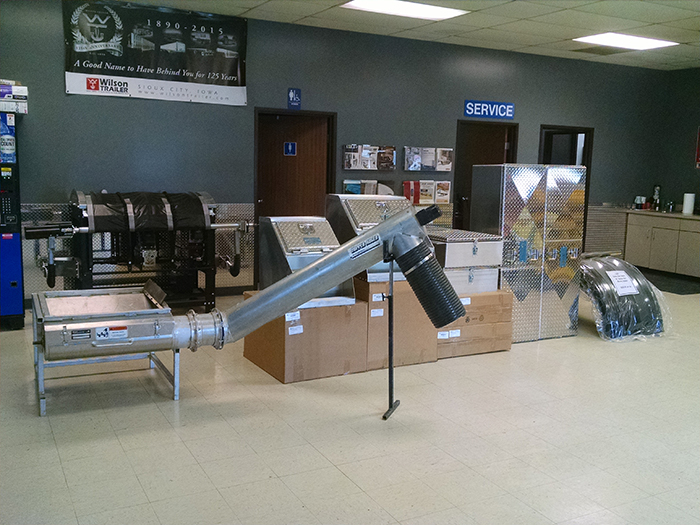 Below we have mentioned the 3 different types of trailer repair services offered by us. Take a look
The frame of a truck does not last forever due to the incorrect hauling and loading/unloading process. This is a scientific process and quite a task by itself. Here the equipment is placed on the frame rack and a high-pressure jack is hooked to the points of the frame to straighten.
It is necessary for the axles to be in a static position for the tractor and trailer to be operating dynamically. The wheels and the tires need to be in an optimum position aligned with the road surface. So, any kind of adjustments needed can be done by our experts.
Our technicians are quite adept at fabricating parts of trailers. This is a process of constructing products by combining standardized parts.
So, if you are looking for a professional technician to repair your trailer parts, you can give us a call at 800-472-2649.