4 Questions to Ask a Decent Trailer Repair Shop
When it comes to choosing a store for trailer repair, you should be careful. For instance, Johnsen Trailer Sales is a good trailer repair shop in Minot, Jamestown, Grand Forks, Watford City, Fargo, ND, and Dickinson.
How experienced is your team in trailer repairs?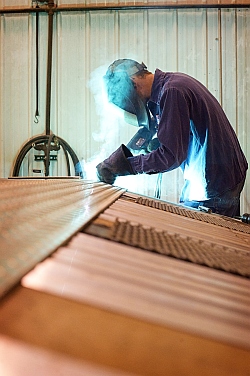 It's important to gauge the expertise of the repair shop's team. Ask about their experience in handling trailer repairs, specifically the type of trailer you own. Inquire about the qualifications, certifications, and years of experience their technicians possess. This will help you assess their ability to effectively diagnose and resolve any issues with your trailer.
What types of trailer repairs do you specialize in?
Different trailer repair shops may have varying areas of expertise. Ensure that the shop you choose specializes in the type of repairs your trailer requires. Whether it's electrical systems, brakes, suspension, bodywork, or any other specific repair needs, knowing their specialization will give you confidence in their ability to handle the job.
What is your typical turnaround time for trailer repairs?
Understanding the expected turnaround time for repairs is crucial, especially if you rely on your trailer for business or other time-sensitive purposes. Inquire about their average repair time for similar issues, so you can plan accordingly. Additionally, ask if they offer any expedited services or emergency repairs, if needed.
Can you provide references or customer testimonials?
Asking for references or customer testimonials allows you to gather feedback from previous clients who have used their services. Positive testimonials or references indicate a reliable and trustworthy repair shop. It's also beneficial to check online reviews and ratings to gain a broader understanding of their reputation.
Remember to inquire about pricing, warranties, and any additional services they provide, as these factors will also contribute to your decision-making process. Please feel free to call us for further assistance.