Regardless of how very much fabricated and strong trailers you have for use, they are vulnerable to harm. To deal with them, you need trailer repair services that can help you fix the problems and get the car back on its feet. So an individual should rest assured that the administrations that they will get will be from a dependable trailer repair shop to get a high-quality service and satisfaction.
Let us look at the importance of hiring professionals for trailer repair: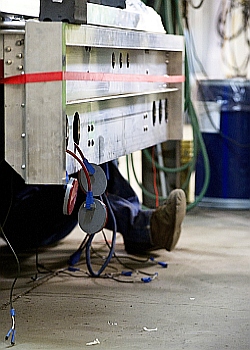 Expertise: Only mechanics with sufficient knowledge and comprehension are able to identify complications and eliminate the problem's underlying cause. They complete the tedious task in the best possible manner because they are skilled and experienced. They also use tools and equipment that are appropriate for the job at hand, which speeds up the process and improves the quality of the finished product.
Keeps to your budget: Truck repairs are expensive, and they are expected to get more expensive the longer you put off fixing them. Therefore, get in touch with professionals who want to resolve the issue right away and will advise you to take the necessary steps as needed. Because it will save you time and money, this is the best option.
Manages your time: Truck drivers know a lot about their vehicles, so they can fix little problems that come up on the road. However, if there are mechanical issues, only a professional can assist you with the work. Also, you shouldn't try to fix it yourself because doing so could make the problem worse and cost more.
Johnsen Trailer Sales is extensive due to the wide interest for the gear and administrations that we give. We likewise stock a wide assortment of semi-trailer parts, so on the off chance that you want it, we undoubtedly have it. Contact us if you reside around Minot, Grand Forks, Dickinson, Jamestown, Williston, and Watford City.