In and around Williston, ND there are several semi trailer dealers, but you will want to make sure that you are working with someone that not only understands semi trailers but has been around for a while. Johnsen Trailer Sales has been in business for more than 60 years and has seen the changes in the trucking industry and helped numerous trucking companies and solo truckers have the best equipment they can get. When you are in the market for adding or upgrading your trailers, give our team a call to discuss what your needs are.
New And Used Trailers in Williston, ND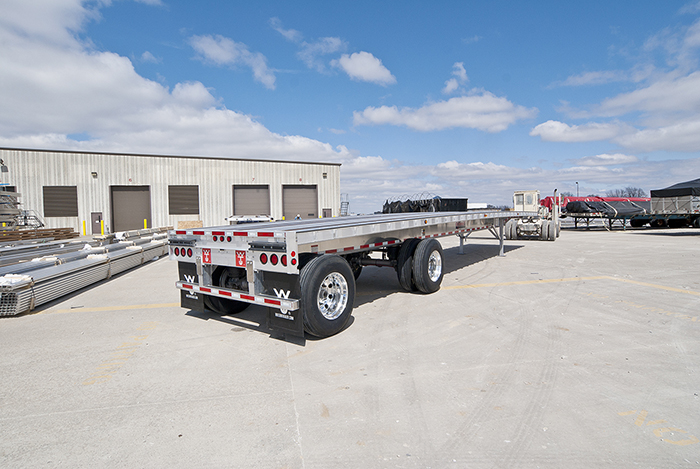 Our team handles not only new trailers but quality used trailers as well. Because we have been in business for several decades, we have developed a network of contacts that we buy and sell different trailers with. If you are looking to sell your used trailer, we can likely find a buyer from amongst our network. But we can also put out the details even further because some areas can have a need for certain trailers.
We have been able to stay in the semi-trailer sales and trailer service business for this long because we have built a solid reputation throughout the states that we serve. Our reach is considerable because of the wide demand for the equipment and services that we provide. Over the years, we have identified the leading semi-trailer manufacturers in the industry. Manufacturers like Wilson, Hyundai, Manac, Talbert, and others work with us regularly with their new trailers.
An Experienced Trailer Dealer in Williston, North Dakota
The trucking industry is at the core of commerce in our country, and we have been serving this bedrock industry for a very long time. We have maintained ourselves as a family-run business so we take a great deal of pride in the work that we do because our name is stamped on it. Whatever type of trailer that you need, from grain hoppers to livestock trailers to flat bed trailers and more, we can find you a new or used model that will be perfect for your needs.
Johnsen Trailer Sales has helped with the growth of Williston, ND and the industries that call the area home. Williston has seen a huge increase in population and infrastructure investments during the last several years with expanded drilling using the Hydraulic Fracturing petroleum extraction technique in the Bakken Formation and Three Forks Groups. The Williston Basin, named after the town, is a huge subterranean geologic feature known for its rich deposits of petroleum, coal, and potash. Contact our trailer dealer team today to have them find you what you need for your transportation needs.