6 Advantages of Getting Trailer Dealers
Trailer dealers offer several advantages when it comes to purchasing trailers for various purposes. Johnsen Trailer Sales provides trailer dealers in and around Grand Forks, Williston, Minot, Fargo, ND, and Bismarck, ND.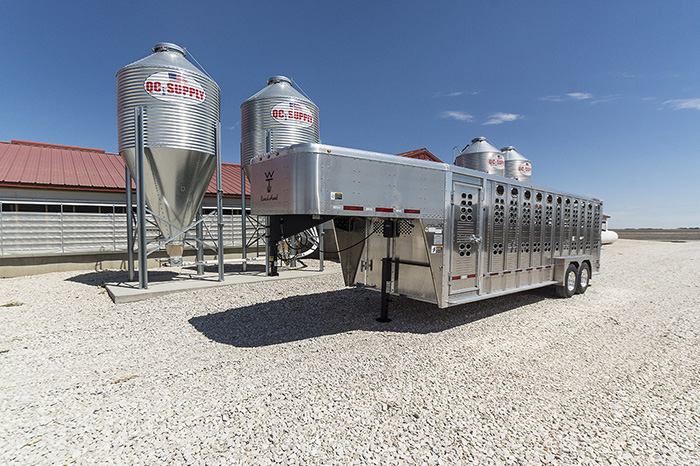 Here are six advantages of working with trailer dealers:
Expertise and Guidance: Trailer dealers typically have extensive knowledge about different types of trailers and their applications. They can provide valuable guidance to help you select the right trailer that suits your specific needs, whether it's for transporting cargo, livestock, recreational vehicles, or other purposes.
Wide Selection: Trailer dealers often have a wide variety of trailers in stock, ranging from utility trailers and flatbeds to enclosed trailers and specialized equipment trailers. This extensive selection allows you to choose the trailer that best matches your requirements and budget.
Customization Options: Many trailer dealers offer customization services, allowing you to tailor your trailer to your exact specifications. You can choose features such as trailer size, axle configuration, loading ramps, and interior fittings, ensuring that the trailer meets your specific needs.
Quality Assurance: Reputable trailer dealers typically sell trailers from well-known manufacturers, ensuring that you receive a high-quality and reliable product. They may also provide warranties and after-sales support, giving you peace of mind regarding your purchase.
Financing Options: Trailer dealers often offer financing solutions to help you spread the cost of your trailer over time. This can be especially beneficial for businesses or individuals who want to acquire a trailer without paying the full amount upfront.
Maintenance and Repairs: Many trailer dealers have service departments that can handle maintenance, repairs, and upgrades for your trailer. This convenience ensures that your trailer remains in good condition and can extend its lifespan.
Overall, working with a reputable trailer dealer can simplify the process of acquiring a trailer, provide you with access to a wide range of options, and offer ongoing support to keep your trailer in optimal condition. Please call us without hesitation.